is a beauty concept bar that caters to all of your skin care needs —
offering the most supreme rejuvenation products and services in a space so beautiful you'll never want to leave. Join us for a class, come in for a treatment, or just stop by to sample some insider beauty products. Life can get complicated. Self care doesn't have to.
The world of beauty can seem like an endless world of overwhelming options. We're here to help guide you to the safest, most effective options meant exactly for you.
Meet our founder, Vanessa Lee
Vanessa is the extraordinary force behind The Things We Do and a world-renowned Medical Aesthetic Provider. She is highly sought after for her dedication to Natural Intention Beauty Guidance and her committment to inclusivity and ethical practice while providing natural yet transformative results.
A true creative at heart, Vanessa infuses her beauty and skincare methodologies with the aim of accentuating natural beauty and facial harmony. Fueled by her unwavering passion for intentional beauty and her deep committment to inclusivity, Vanessa formulated her own celebrity-loved skincare line, highlighting effective ingredients for all skin tones. Her reach continues to expand with thriving locations in Downtown Los Angeles, Chino Hills, Venice, and O'ahu (with more to come!)
As a distinguished figure in the field, she shines as a business and medical panel speaker and as an educator and trainer for distinguished brands like Allergan, Galderma, and Mint PDO. Her dedication to educating extends to her private Beauty Theory courses, where she imparts her profound techniques and industry insights to a select few, equipping them with the knowledge to excel in the beauty industry.
Additionally, she shares her wisdom and sparks meaningful conversations as a captivating host on The Things We Do Podcast, providing a platform for inspiring discussions on beauty, self-care, and how to break through barriers to create your own opportunities.
"Vanessa Lee—the skin-care queen and proprietor of the LA-based med-spa The Things We Do—has a facial that I love. She uses her microneedling stamper, which she says helps the products absorb more deeply into the skin. Two days afterward, I still looked glowy."
— Diana Ryu, Director of Content Operations, GOOP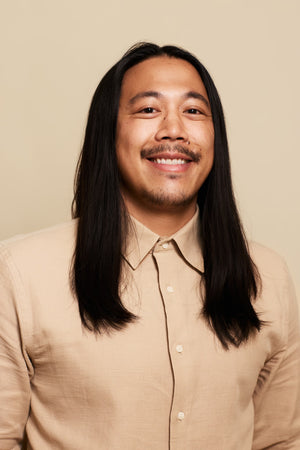 Kenny Lee
C.F.O.
---
Kenny is the Co-Founder of The Things We Do and Chief Financial Officer. He manages all aspects of payroll, HR, and insurance.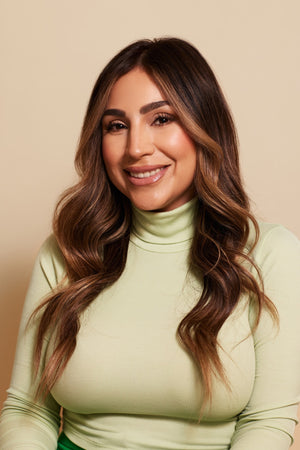 Erika Ferrando
Regional Manager
---
Erika is the eyes and ears of all locations as the liaison between the founders and team. She handles all employee scheduling, VIP scheduling, and coordinates both hands-on and educational trainings for the team. She is also a part of our hiring team, leading the onboarding process and conducting all employee reviews. She works closely with our C.F.O. on ADP time management and handles HR matters. You can find Erika at each location, ensuring all locations are running smoothly and are supported at all times.
Lilly Magaña
DTLA Office Manager
---
Lilly supports all staff within our flagship location as a liaison to Chino Hills and Venice Patient Coordinators. She handles patient relations and VIP scheduling. She assists in marketing, curating specials and training events, and is part of the Social Media & Newsletter team.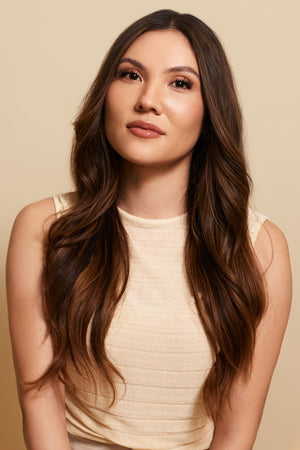 Brianna Ynzunza
E-Commerce Manager
---
Brianna oversees The Things We Do website and online sales along with managing product purchases, inventory, and order fulfillment. She assists in marketing, curating specials, and is a copywriter and editor on our Social Media & Newsletter Team.
Meet the team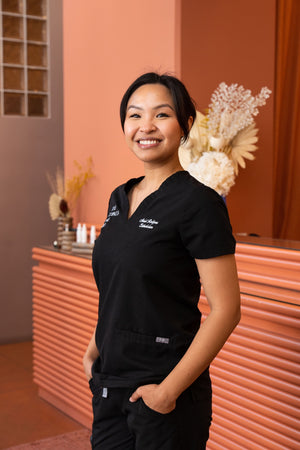 Aziel
Licensed Esthetician
Janet
Registered Nurse
Jetzy
Registered Nurse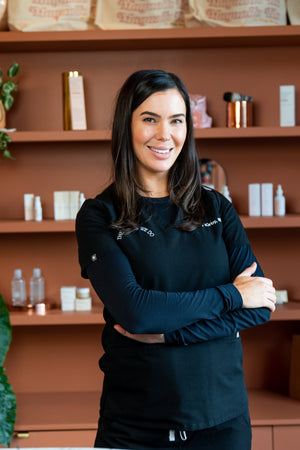 Janae
Registered Nurse
Steff
Registered Nurse
Kelsey
Registered Nurse
Christine
Board Certified Physician Assistant
Ashley
Registered Nurse
Leah
Licensed Esthetician
We are dedicated to restoring

and improving

facial balance

and harmony through
Natural Intention Beauty Guidance

.
This means we won't make a single move

unless we are intentionally treating you

to a refreshed, natural result

to the best of our abilities.
We
live

for skincare & we're

all

about